This full-day module is designed for small-to-mid sized organizations that operate without clearly developed diversity initiatives and performance measures tied to diversity management. In short, this is a crash course in diversity management for leadership and employees alike.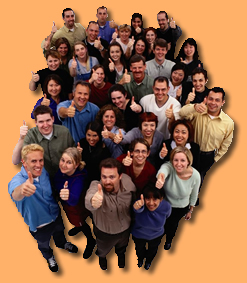 Using clear definitions and straightforward skill-building tools, facilitator Dan Egger-Belandria leads the group through a process of self-awareness around individual behavior patterns, the potential impact these behaviors have on colleagues' attitude affecting productivity, and the distinct difference between professional demeanor and personal preferences.
The Diversity Management Toolbox is an engaging and interactive experience that can bolster positive results to employee morale and organizational profit margin. By the end of the day, employees will better understand how their intentions may differ from their impact on the organization, while leadership will have clear initiatives and goals that could become a toolbox for managing diversity successfully within legal parameters.
The Diversity Management Toolbox objectives:
Define diversity as a strategic business initiative and relate it to your current management vision
Explore how proactive diversity initiatives help protect everyone's best interests – legally, professionally and personally
Relate diversity initiatives to high employee morale, productivity and profit
Assess current skills for managing diversity
Explain how perceptions and biases impact workplace behavior
Identify how managers can promote the acceptance and appreciation of diversity – set goals for individuals, departments and overall organization
Create connections with other people that build richer workplace relationships
Learn how to take accountability and recover from mistakes relating to diversity